Czech Cardinal Dominic Duka has responded to the latest developments in the case of the accusations against Pope Emeritus Benedict XVI, who has been accused of neglecting to investigate four cases of sexual harassment of minors by the clergy while he was Archbishop of Munich.
Such a reaction is not surprising, since Duka himself was the subject of a criminal complaint for abetting the perpetrators of sexual violence in the Dominican Order, which Duka led at the time.
He called his defence of the Pope "Munich Betrayal for the Second Time", which for some unfathomable reason equates the Munich Agreement with a cover-up of sexual abuse. Duka wants to call the Archbishop of Munich, his curia and the President of the German Bishops' Conference "to account for the defamation and tarnishing of the reputation of Pope Benedict XVI". Such a call for accountability at a time when Pope Emeritus Benedict XVI, in his letter, expresses his regret for the pain of victims of sexual abuse in the Church is downright chutzpah from a man with Duke's past.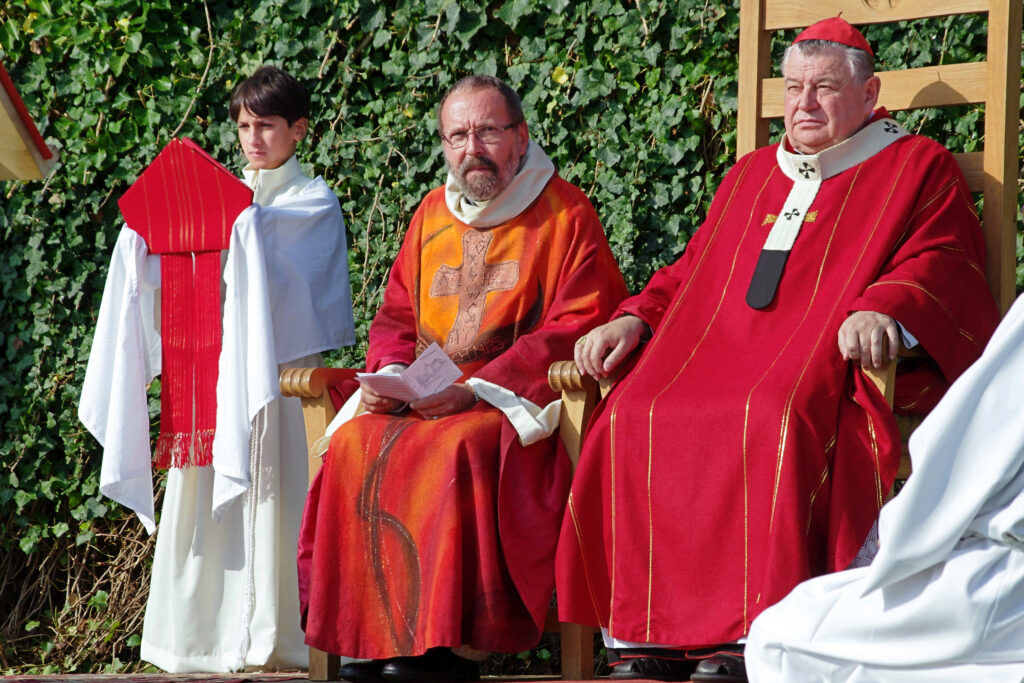 The Somebody Will Believe You association, which brings together people who have personal experience of abuse in religious and ecclesiastical settings or who are not indifferent to abuse, said in its response to Duke's letter that the society "wishes to say very loudly that to question efforts to show compassion for victims is to disparage the words of Pope Benedict and the pain of the victims. (…) Archbishop Duka, your rhetoric is insensitive, suspicious and merciless. You are not building bridges, but you are destroying efforts at healing. Those who need protection and safety are the victims; those who question their pain and suffering put themselves in the position of defending the violence that has been perpetrated on the victims!"
"We have been working for a long time to establish a transparent commission to determine the number of victims in the Czech Republic," says Jiří Kylar, chairman of the Somebody Will Believe You association. "Only when victims can speak out without an atmosphere of fear and denigration can we partly find out how big a problem abuse is in the Czech Catholic Church. And only when we know where we are can we take the next step and set up a system to prevent further cases," he adds.
On the other hand, former President Václav Klaus, known for his ultra-conservative positions and narcissism, a three-time winner of the Green Pearl award (for the stupidest environmental statement), a climate change denier, a fighter against "homosexualism" (while many citizens believe that Klaus is an unacknowledged homosexual), a critic of the Treaty of Lisbon, and an opponent of government measures against the spread of covid-19 and the wearing of masks, sent his support and thanks to Cardinal. Duka posted Klaus' letter of thanks on his Twitter account.